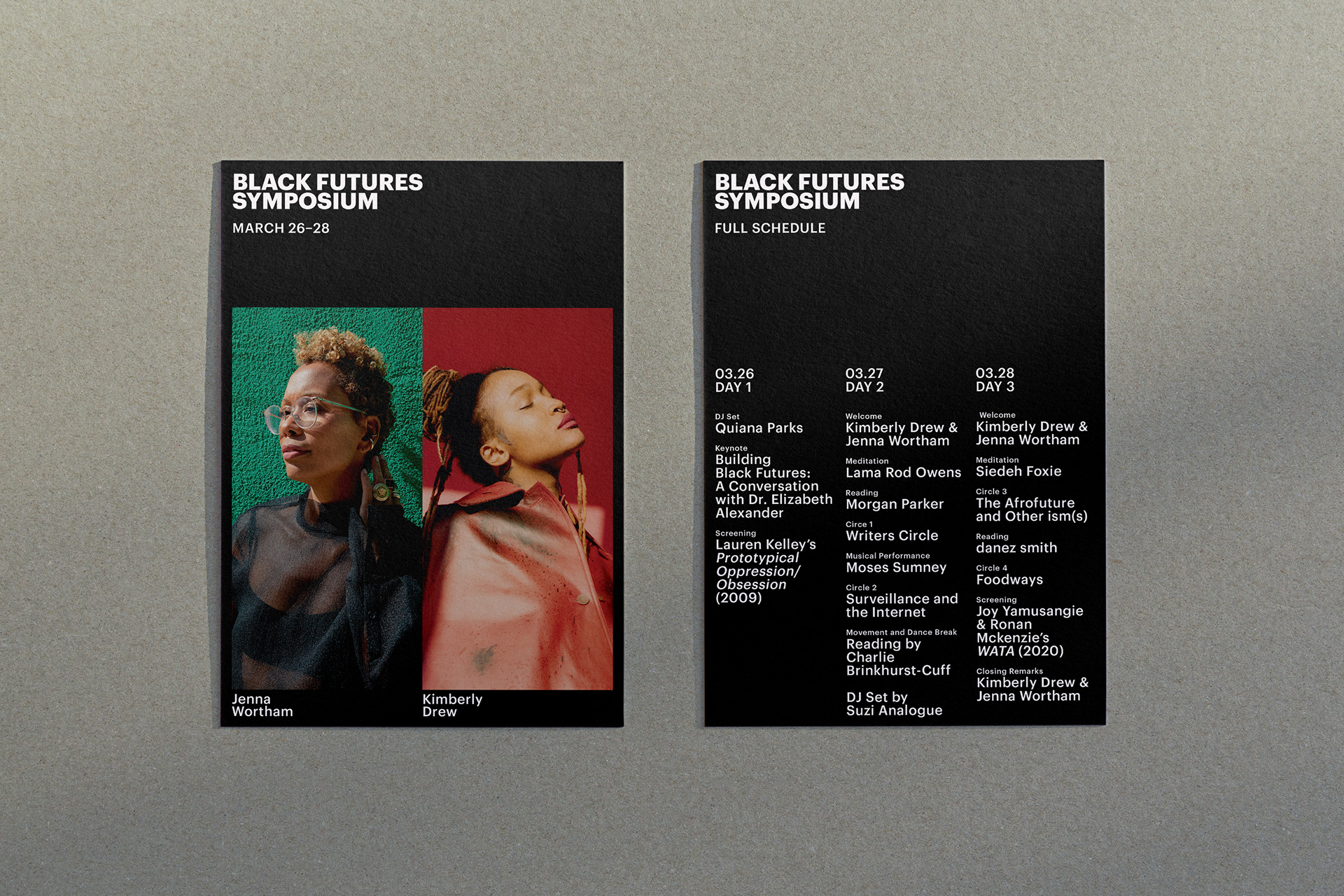 The Underground Museum partnered with One World Books and editors Jenna Wortham and Kimberly Drew to host a three-day virtual symposium. 
The event branding unifies the Black Futures logo and The Underground Museum branding into one cohesive, bold and inviting look. This design places emphasis on the speakers and artists and leverages the exciting energy that they bring to the event. 
A small note card was printed and mailed to all attendees as part of a gift package.