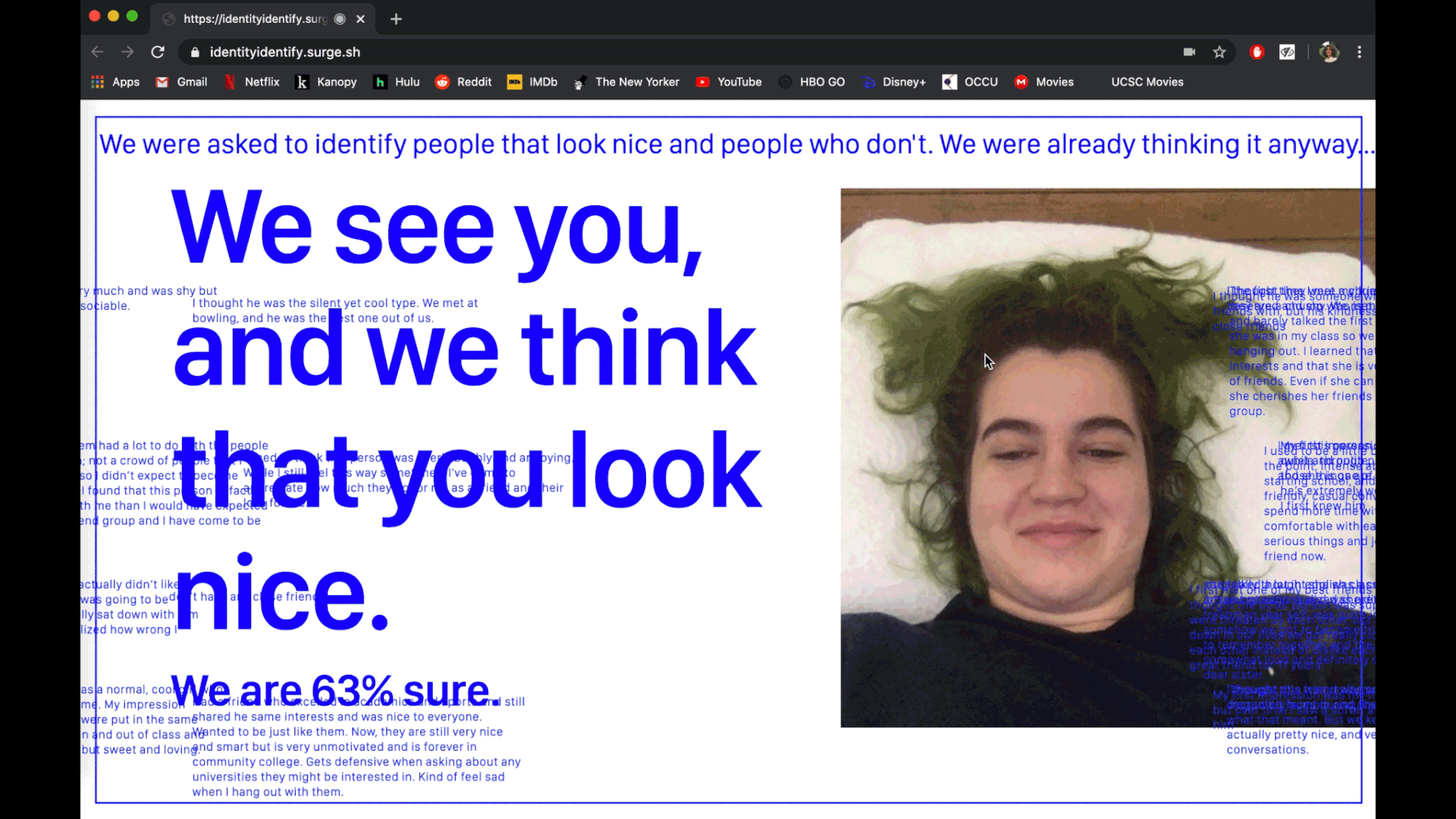 "Identity, Identify" is a website that plays with social judgements, in the context of both in-person and online interactions.  
There is a discrepancy between the holistic and representational identities we present to others online and the scrutinizing identifications we make of those others through the screen. This Internet-mediated and networked relationship we have with strangers, however, isn't entirely unlike the inaccurate first impressions we have with strangers IRL. 
Tinkering around with ml5.js, a Javascript machine learning library, and Google Teachable Machine, I built a model that will label (relatively arbitrarily) an image capture as "nice-looking" or "not nice-looking". The model is trained on data that was crowdsourced from local participants. These participants provided sample images that they determined were "nice-looking" and "not nice-looking" and also described a first impression of a stranger that later became a friend. These mini-stories bounce around the screen against the backdrop of a stern declaration by a collection of Internet strangers.
Live site here. Special Thanks to Lauren McCarthy. ​​​​​​​
WEB DESIGN, WEB DEVELOPMENT
STATIC WEBPAGE USING HTML/CSS, JQUERY, AND JAVASCRIPT