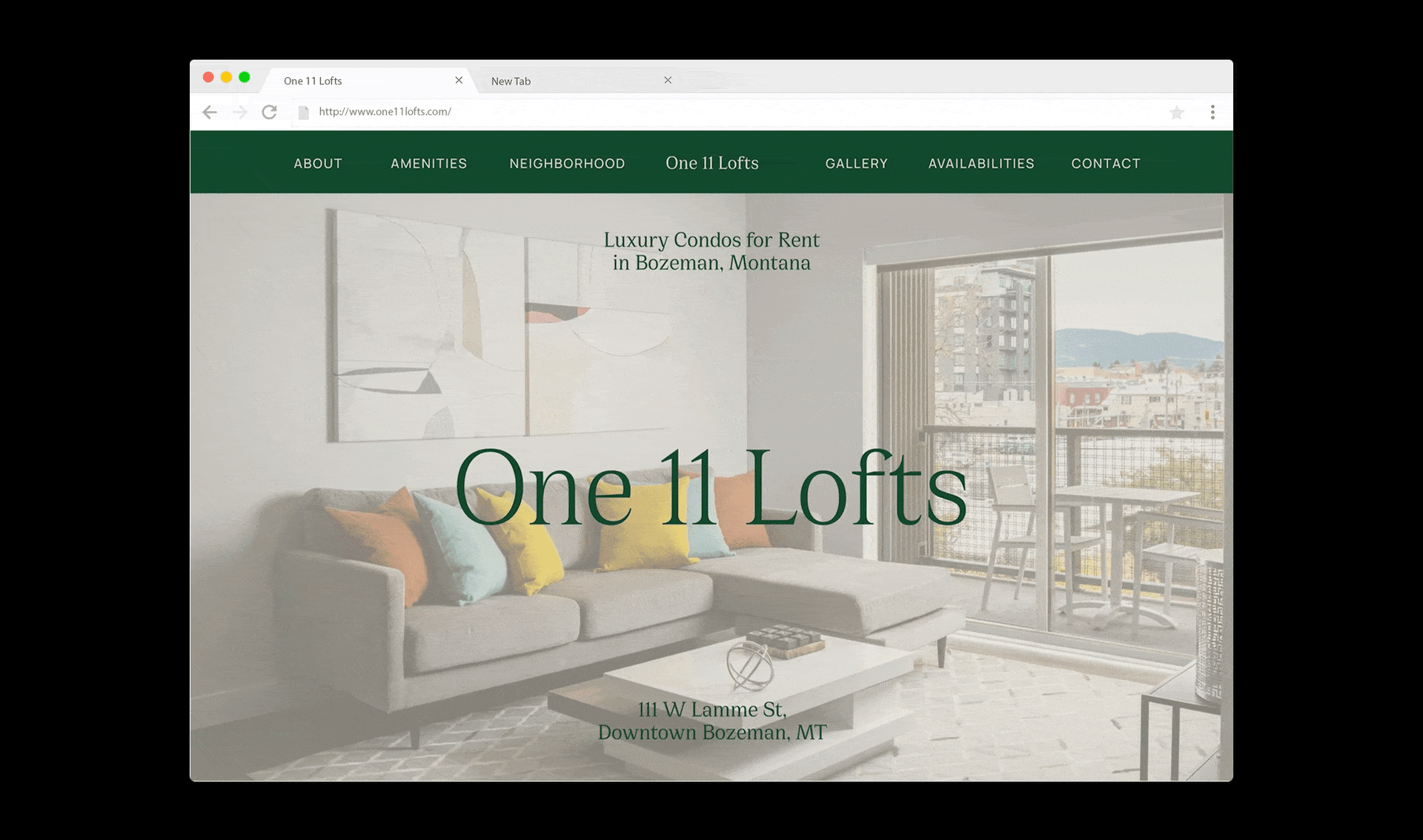 Images Courtesy of HomeBase Partners
North Central District is a mixed-use development by HomeBase Partners that offers a live/work/play opportunity in the center of downtown Bozeman, MT.
Kilograph created an online strategy for HomeBase Partners to showcase the new and exciting opportunities that North Central offers to companies, residents and visitors. This website is a template for individual North Central properties and can be easily repopulated with each property's distinct branding. 
Designed with a modular structure, which serves as the framework and line of continuity across each property site, this template provides a high level of flexibility for varying content.
As shown, the website is using a proposed brand identity for One 11 Lofts.