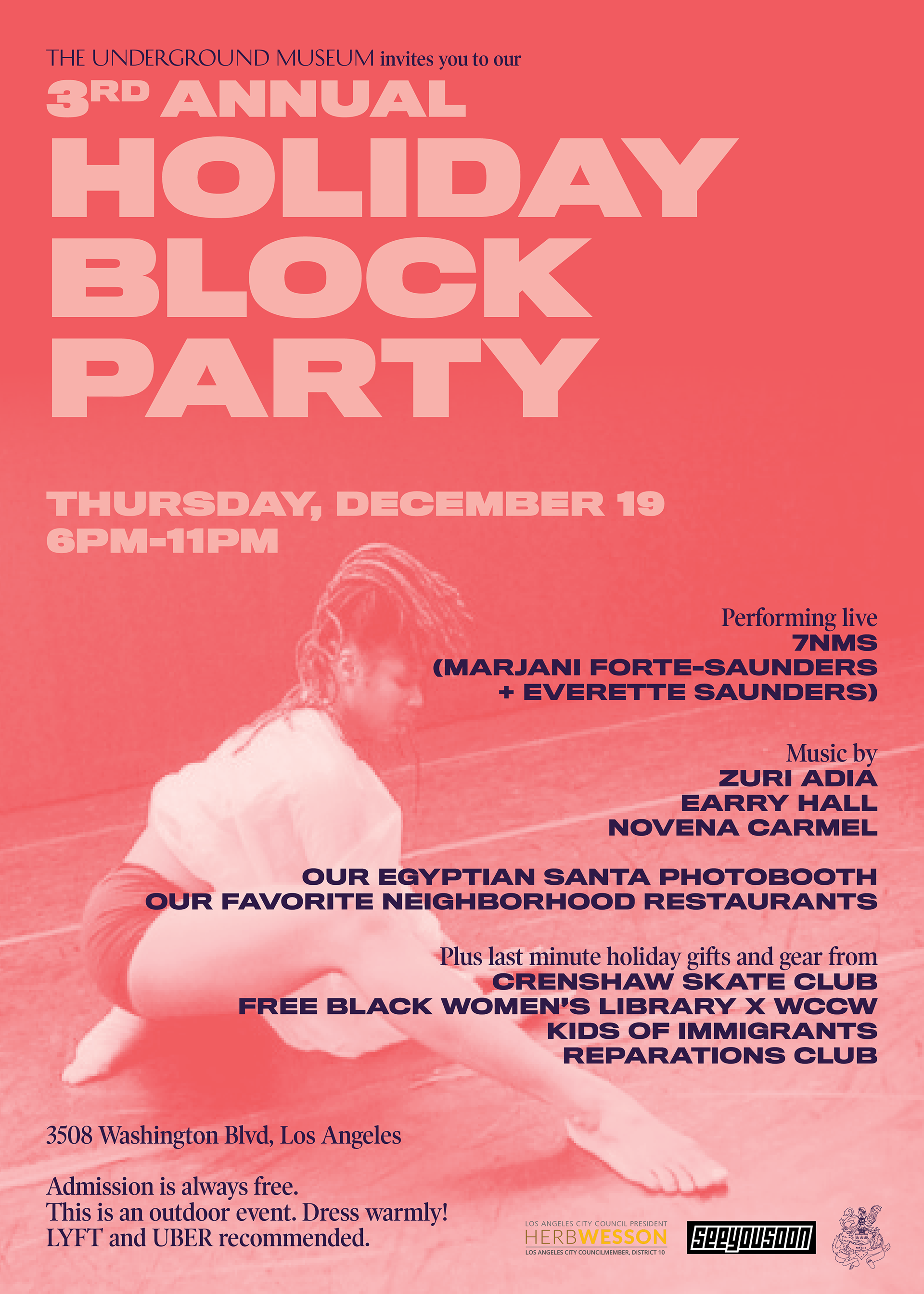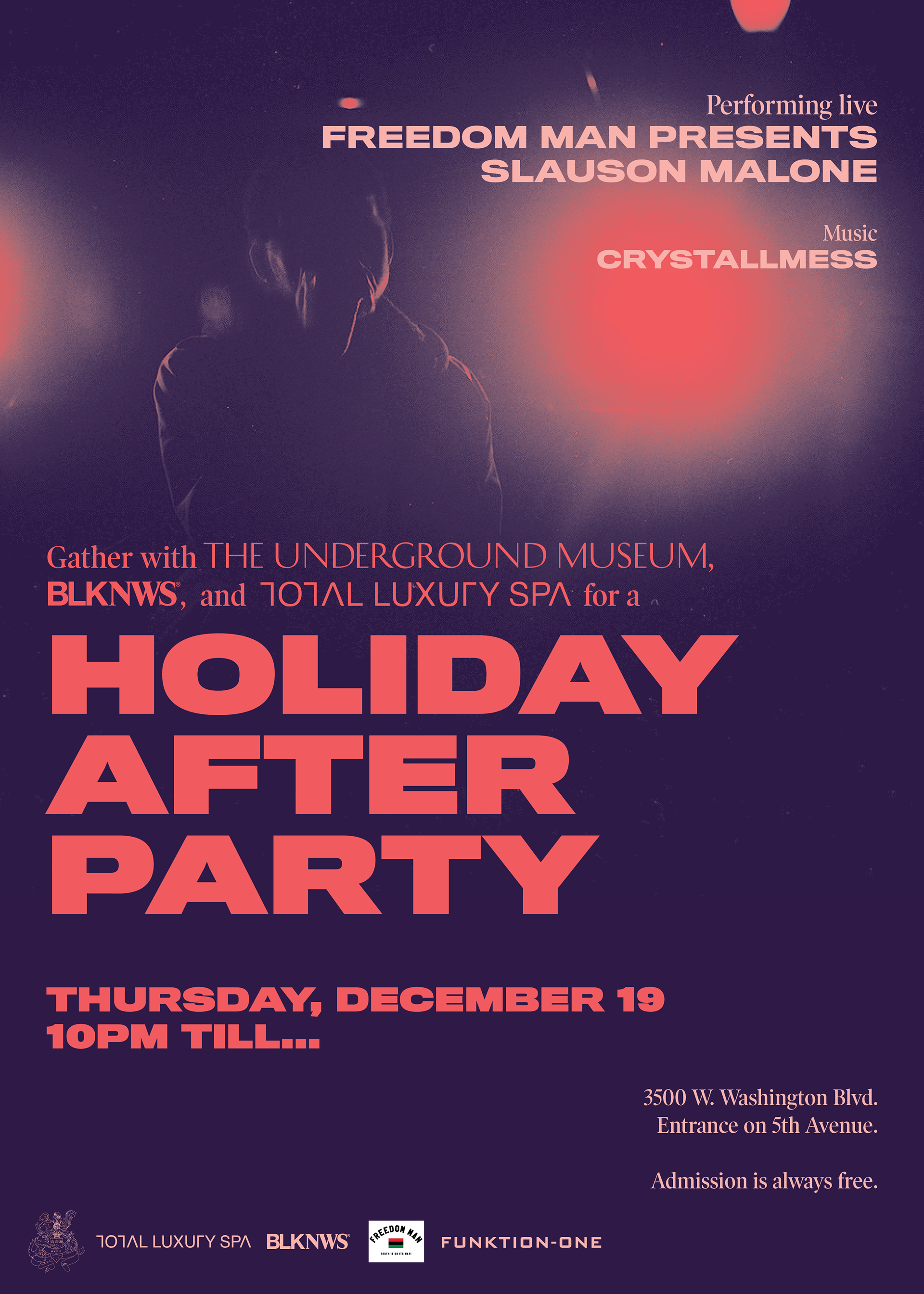 Double-sided flyer for annual block party hosted by the UM and neighboring organizations.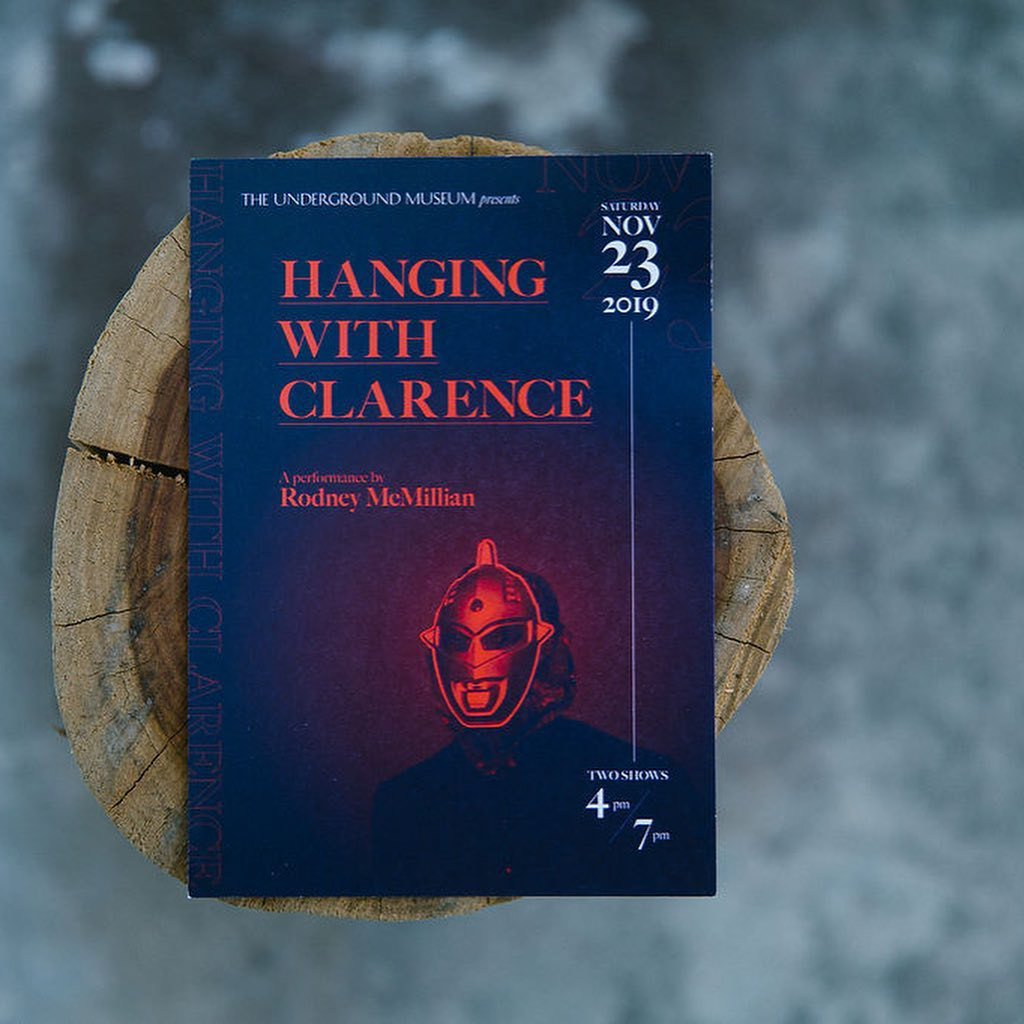 Hanging with Clarence
is a live musical performance by Rodney McMillian. The event was part of the programming for "Brown: videos from The Black Show," a solo exhibition by Rodney McMillian at The Underground Museum.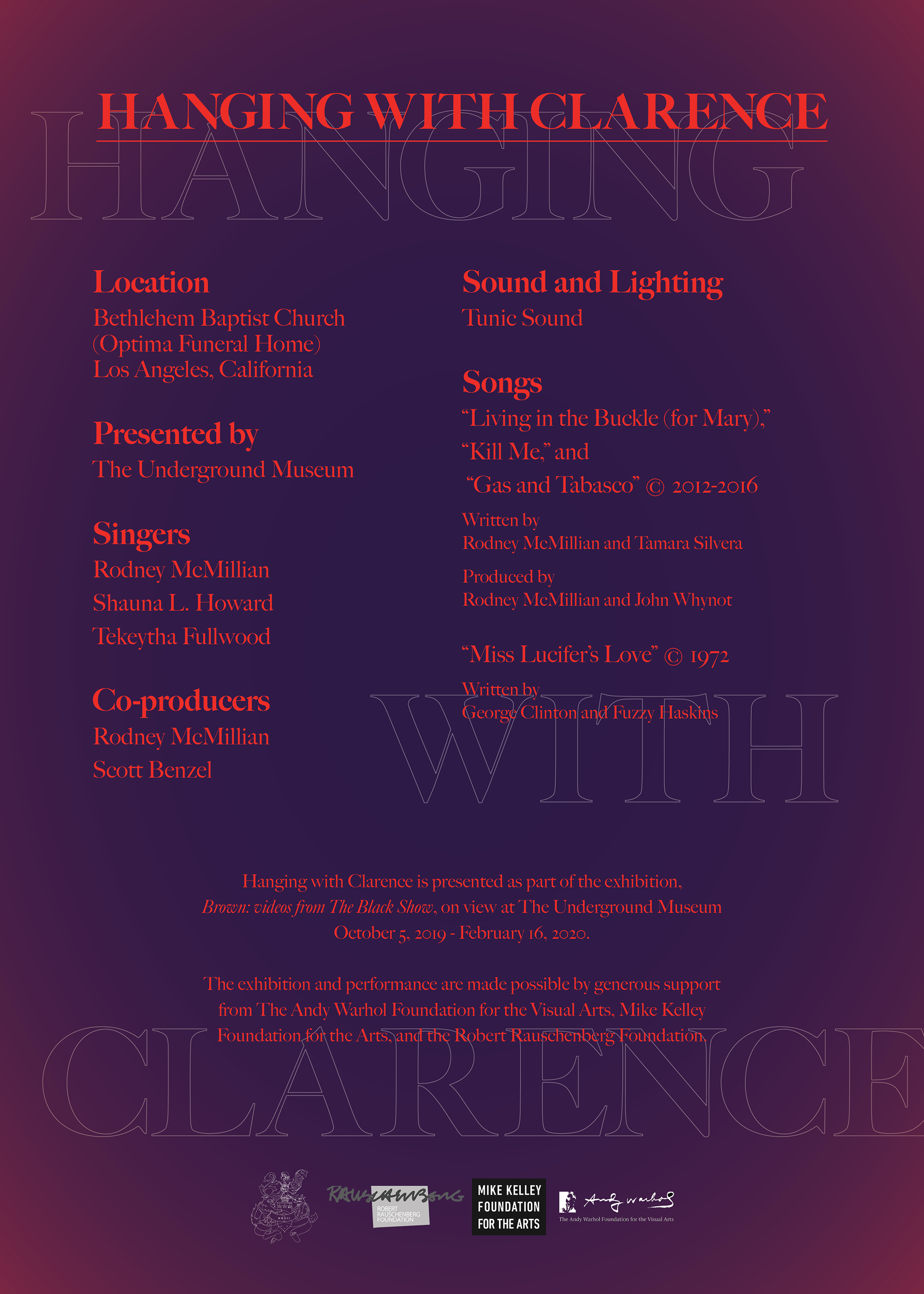 End-of-the-year fundraising postcard send to museum supporters, featuring work from upcoming Noah Davis exhibition.