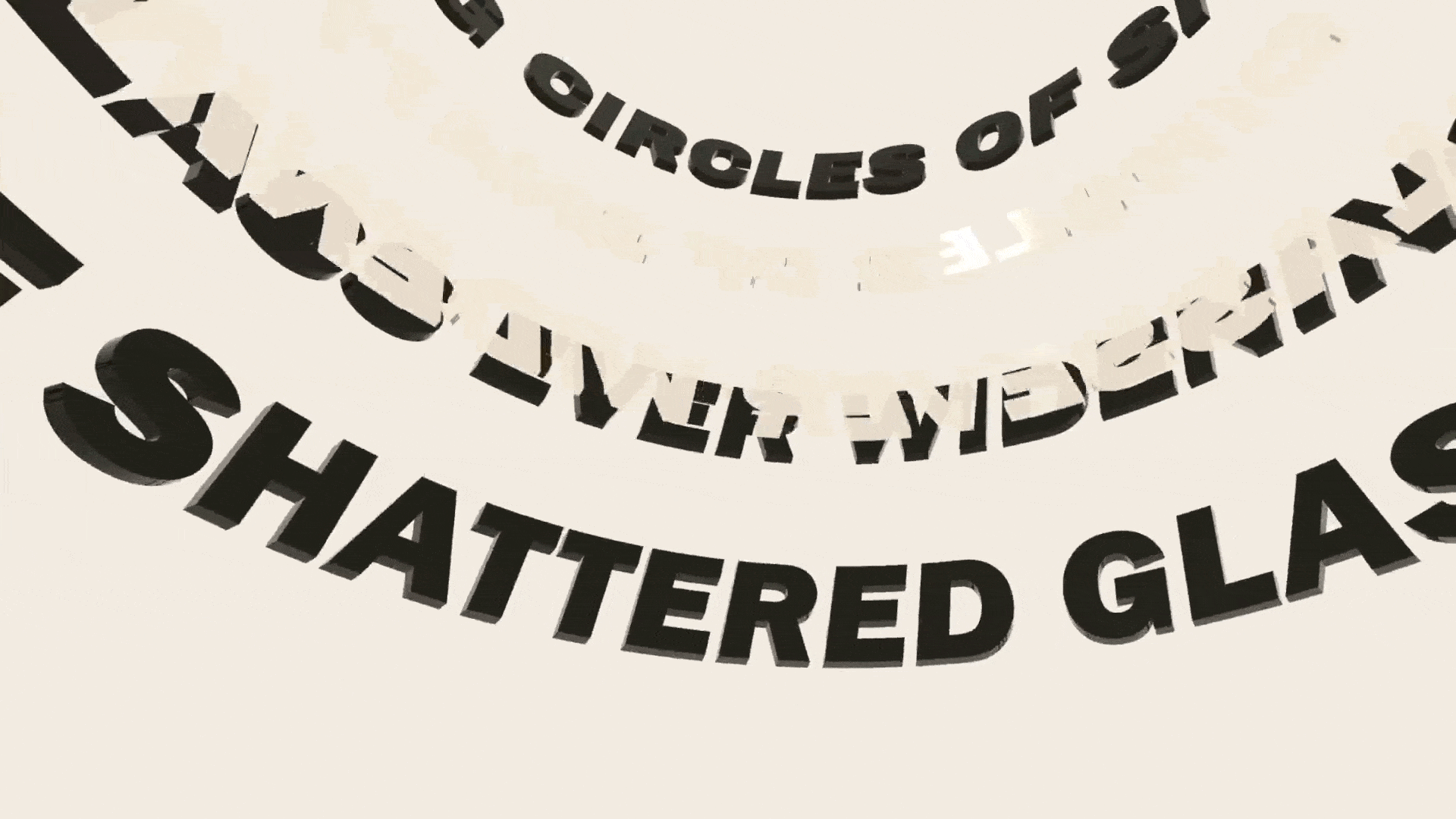 We are ships at sea, not ducks on a pond.
2020, VR, 3D Modeling, Animation
"We are ships at sea, not ducks on a pond." is a typography experiment in virtual 3D space.
Featuring quotes by Lawrence Weiner from an interview in 1985, this work recalls Weiner's use of language as construction material for his sculptures. The objects of his work are fabricated in the mind and do not exist in physical reality. 
These words spoken by Weiner now take on new meaning decades later, with the proliferation of VR technology and ability to create pixel-perfect false realities. Expressive typography—not used for commercial purposes—within these 3D immersive environments has not yet been widely explored. In this VR experience, the viewer engages with each piece of text in a unique way through its dimensionality, material, and interaction.